Revel Group will Cease License Agreement with Property in Atlantic City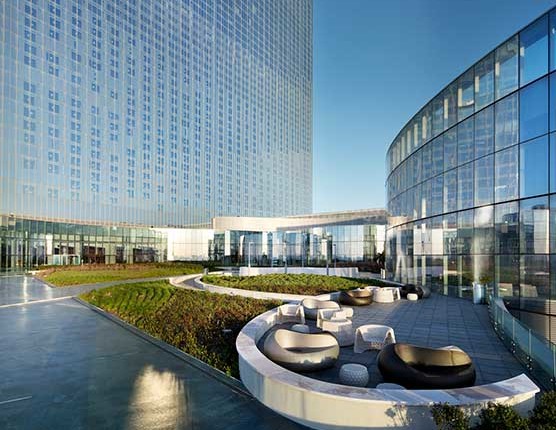 Revel Group announced plans it will terminate License Agreement with the Revel Branded property in Atlantic City, New Jersey, subject to certain cure provisions.  In May 2014, Revel Group engaged Starworks Group ("SWG", www.starworksgroup.com), a leading Branding and PR firm based in New York, to conduct a brand audit to evaluate the property's use of the brand in Atlantic City and adherence to Revel's resort brand standards and customer experience. In light of recent events, including the closure of the Revel Resort, Revel Group, as owner and licensor of the Revel brand, has put Revel Entertainment Group, LLC, as licensee of various Revel trademarks, on notice of the violations under the License Agreement.
The property has failed to use the licensed marks in a manner consistent with Revel's standards of quality as provided for in its License Agreement.  Given Revel Group's existing concerns with the use of its brand, Revel Atlantic City management's announcement they had been unsuccessful in finding a suitable buyer for the resort and subsequently their announced closure, Revel Group, LLC intends to terminate its License Agreement.
Revel Group, LLC developed and licensed the Revel branded resort in Atlantic City as a unique beachfront destination that was named one of Gogobot Travelers' Top 50 Hotels in the World in 2012, one of the Best Hotels in the Northeast by Arrive Magazine, Best 2012 Foodie Hotels by Food & Wine and one of the Top 10 Best New Hotels in the U.S. by Gayot.com.
Revel Group remains hopeful the Revel developed property will ultimately be reopened with a stable ownership and a strong operations team that will embrace and leverage the property's award winning architecture and resort experiences to help Atlantic City achieve its potential by successfully re-positioning the city for the non-gaming consumer for which the Revel developed property was intended. The company looks forward to the continued development of the Revel brand as well as the growth of the company's collection of other lifestyle brands.